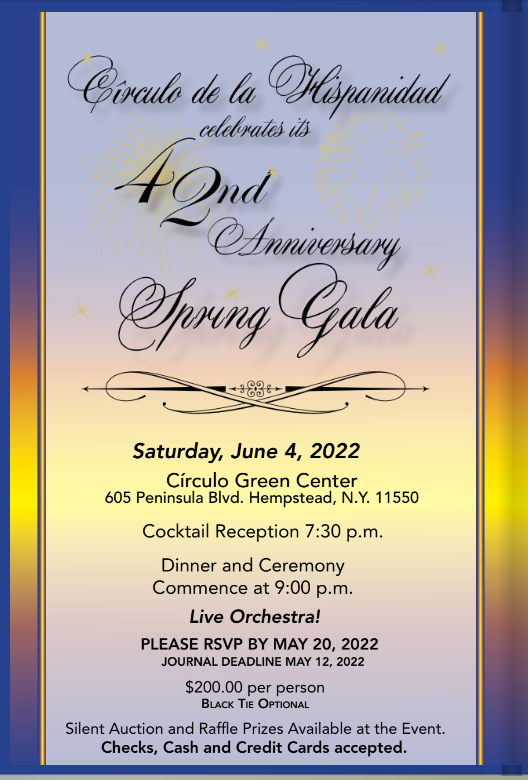 Circulo de la Hispanidad is grateful to its sponsors who help make the Gala successful year after year.  Your sponsorship gift is one that keeps giving and giving.  With your help Círculo de la Hispanidad continues to serve vulnerable populations, helping to improve the lives of individuals and families as they move towards greater stability.  Also, with your assistance Círculo supports youth scholarships for high school seniors who are pursuing their education at the university level or in qualified vocational programs.  When you give the gift of sponsorship, you become part of a greater whole, doing good by helping to transcend barriers and touch lives.
To become a Sponsor
Círculo de la Hispanidad welcomes the support of sponsors.  We offer sponsorship packages at many levels.  As a 501 (c) (3) organization, your donation is entitled to tax exemption to the extent of the law.
How can you support us?
By purchasing a ticket and attending the Gala;
By purchasing Journal Ads;
By donating items for the Raffle;
By sponsoring a student for $500, $1,000 or 1,500 or any other amount.
If you cannot attend, you can make your tax-deductible donation at Círculo's website through Paypal.
Please Fill out the form below or click on the "PDF Form" button to view, download and fill out the pdf. If you do decide to fill out the PDF as opposed to the form, please email it to: Lkringel@cdlh.org