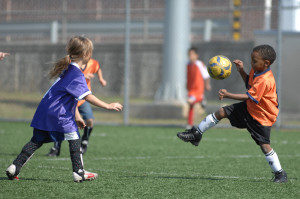 Circulo has operated the Long Beach Soccer Club, a member of the Long Island Junior Soccer League, for more than twenty years. The Long Beach Soccer Club offers recreational soccer for children. Practice sessions are held during the week, with games on the weekend. The club strives to provide developmental and competitive soccer for community children ages 4-19 in a safe and nurturing environment.
Círculo's program allows boys and girls to play at competitive levels all over Nassau and Suffolk counties through the Long Island Soccer League.
Learn the joy of the game by challenging and working to achieve your potential. Team Registration for Fall season begins in JUNE to play in SEPTEMBER. Team Registration for Spring season starts in DECEMBER to play in MARCH.
Winter Sessions are also available.
Club and League deadlines regulate PLAYER registration.
Click HERE to fill out the registration form.
For information and registration contact:
Evelyn Tavarez (516) 431-1135 etavarez@cdlh.org