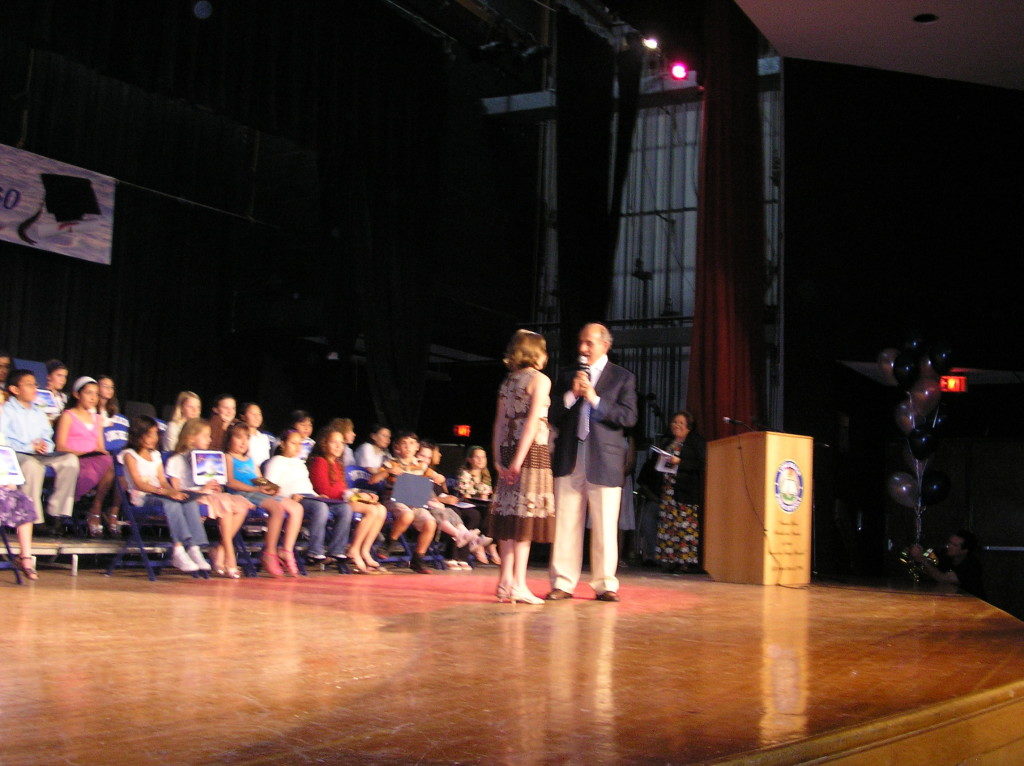 Círculo asks the school district principals to submit names of students every year for its Awards Night ceremony. Students are selected based upon academic achievement as well as effort. Círculo also recognizes non-Hispanic students including students in the Dual Language Program, and Language Department who have excelled or showed great effort. Over two hundred students are recognized each year.
Awards Night is also a celebration of the students that have been awarded a scholarship through Círculo de la Hispanidad. Each year Círculo accepts applications from students in Long Beach and Hempstead High School (where its offices are based) for scholarships for those accepted to college. The agency has a committee of volunteers from the schools, Círculo's Board Members and others that uses special criteria to select applicants. Criteria includes volunteer work as well as effort and academic achievement.
For the past ten years Círculo has also included students from the Hempstead School District to participate in the scholarship process. Scholarship awardees from both Long Beach and Hempstead are honored at the Awards Night Celebration.
Many students have received awards for their twelve years of school in Long Beach. Awards Night has certainly had an impact on their education in Long Beach by creating a culture where educational success is expected.
Awards Night is held in June every year at the Long Beach High School.